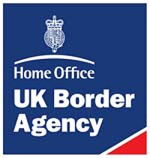 Two illegal immigrants have been deported after they were caught working in Maidstone.
The men, aged 51 and 29, were employees at Gurkha Restaurant in Week Street.
Officers from the Border Agency raided the business on Friday, November 16, and arrested the duo for being in the country without a valid visa.
The agency confirmed the workers were yesterday returned to Nepal.
They had been detained since the operation was carried out.
The eatery could be fined up to £20,000 if the owners cannot prove they conducted pre-employment checks, such as asking to see a passport or a Home Office document.
Jackie Fowler, head of the Kent immigration team, said: "Our message to people who are in the UK illegally is that they must leave. As this case shows, we will take action to remove those who break the law.
"Illegal working has a serious impact on communities, taking jobs from those who are legally entitled to work and undercutting law-abiding businesses.
"The UK Border Agency is determined to stamp out the problem of illegal working and we want the public to contact us if they have any information on businesses or people who are flouting immigration law."
Anyone who suspects that illegal workers are being employed at a business in Kent can email intelkent@homeoffice.gsi.gov.uk or call 01303 247070.