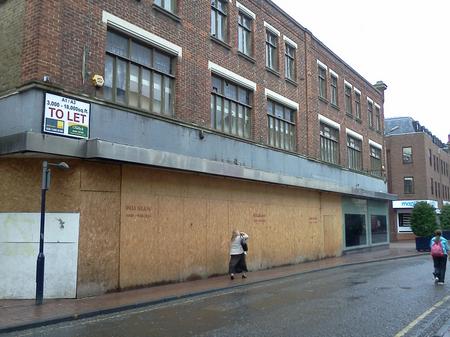 After standing empty for more than seven years, it appears the former Army and Navy store in Maidstone's Week Street may finally have found a new tenant.
Morrison's has submitted a licensing application to Maidstone council seeking permission to sell alcohol from the building amid rumours that the supermarket giant is preparing to take over the ground floor of the building.
The company wants to sell alcohol from 6am to midnight.
The building already has permission for retail use. The supermarket would be only a short distance from the new Tesco Express.
A project by former owners, Kilmerlin Danesmount, to demolish the building and build a five-storey development of shops and flats, was withdrawn in 2011.
Town centre manager Bill Moss said: "Anything that helps to revitalise this part of town would be welcome."
Morrisons could not comment before we went to press.