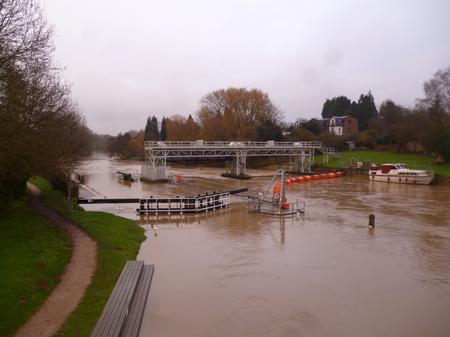 Kent's been washed out with heavy rain in recent weeks. But are we at risk of a Noah-style flooding, or are we all shored up for the worst?
Mary Graham reports.
The county's been put on flood alert in recent days.
The Rivers Medway, Stour and Darent are among those areas put on the Environment Agency's warning list.
But while some country lanes have flooded and the River Medway has gently burst its banks we've not had streets lost to the water and people having to be rescued from homes and cars, unlike scenes from the west country.
Whether we'll see a major alert this year could be down to luck, according to the Environment Agency's Neil Gunn, a flood risk management engineer.
"2012 has been one of the wettest April to Octobers on record," Mr Gunn said.
"And in Kent, I have to say we have been lucky.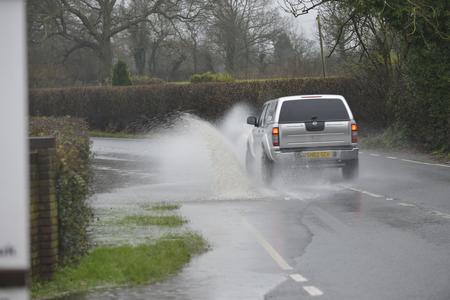 "There is always a probability of whether certain events will happen. And if things had gone like they had in Devon, I think we would be in trouble."
"We have had floods in previous years, but every year is different, and luck does come into it, even though there is much we can do to prevent flooding."
The inescapable fact is that we are dependent on the weather.
According to Lester Gosbee, a Kent weather expert, the figure that could trigger floods is if roughly three inches of rain fall in a day.
He said: "It's not an exact science, but broadly if that amount of rain was to fall now, the ground is very saturated and it would just run straight into rivers."
The last time a major flood happened in the west of the county was in October 2000. The Medway burst its banks, submerging many parts of the Weald and the Lockmeadow area of Maidstone.
Back then the area recorded its highest ever daily rainfall figure of 57mm or 2.24 inches. And it kept up for several days.
As a guide to how high that was, in December 2012 the normal level of daily rainfall for west Kent was around 2.3mm.
Geography plays a part. Yalding is at higher risk of flooding is because it is low-lying and is where the Medway meets one of its largest tributaries - the river Beult.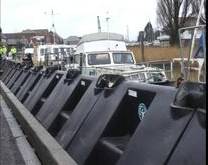 And there is a defence already at work.
As well as the flood defences at Sandwich (pictured left), in 1981 the Leigh Barrier was built on the outskirts of Tonbridge, after several serious floods, especially in 1968.
It is capable of holding back 1,230 million gallons of water, contained in a giant embankment, away from the Medway.
That said, when torrential rains arrived in 2000, river levels began rising by 1.2 inches a minute and the barrier reached its capacity.
If England was to have all the flood defences it needs, and existing ones maintained, the Environment Agency calculates the cost would be £1 billion a year. That's compared to £570 million spent now.
Mr Gunn said: "There is only a finite pot of money. We could spend it all in the south-east, but then other parts of England put forward their schemes and other areas may have a very pressing need, or a brilliant scheme.
"So the next best thing is that each local council pays money to Regional Flood Defence Committees and DEFRA puts money in towards projects that may not get national funding."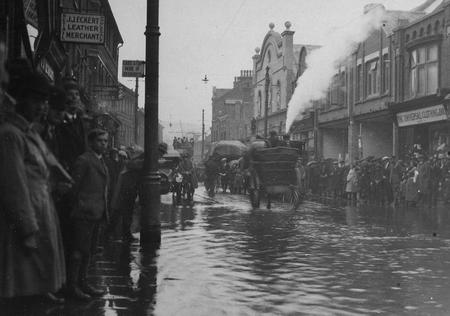 One such scheme that has had to be parked because of money, is one to pump excess water from in and around Aylesford into a quarry. But flood defence work in Yalding, East Peckham and Edenbridge, in the last 10 years, have received funding.
Mr Gunn added: "We have invested significantly and do what we can to save lives and be good value to the taxpayer.
"One thing that needs saying is that there is always someone from the agency monitoring rivers and weather. They are the ones feeding our flood alerts and early warning systems."