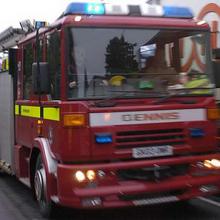 Fire crews were called to a kitchen fire in Staplehurst this afternoon.
The blaze in the two storey building in the High Street started at around 4.15pm. Crews using breathing aparatus put it out and a ventilation fan was used to disperse the smoke.
A man and a woman were treated at the scene for breathing in the smoke. The blaze was extinguished by 4.40pm.