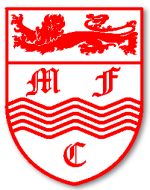 Maidstone Rugby Club are now just one game away from a Twickenham final after winning 18-15 at Newmarket in their RFU Senior Vase London & SE Regional on Saturday.
With the score 15-15 and only three minutes remaining, Leo Fedorcio converted a penalty to give Maidstone victory and set up a home tie against Somerset club Wells in the national semi-finals on April 7.
After trailing 8-5 at half-time, with their points coming from a Jamie Smith try, Maidstone moved into a 15-8 lead through tries by Hayden Mitchell and Ollie Newton.
But the Suffolk drew level through a penalty try, only for Newmarket to concede a penalty in the dying minutes and Fedorcio made them pay.