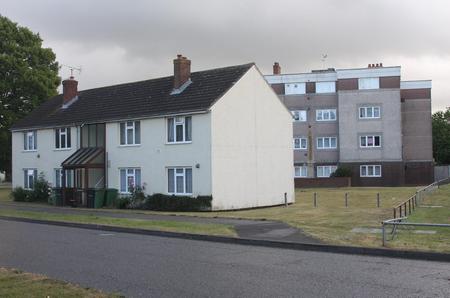 by Anna White
One hundred rundown homes will be demolished after councillors approved the first phase of a £34 million project.
The earmarked blocks of flats in Park Wood will be replaced with 69 new properties.
The plans, submitted by Golding Homes, were given the stamp of approval at last night's meeting of Maidstone council's planning committee.
The proposal, which received no objections, is the first step of a three-stage project to rennovate the rundown housing estate.
By 2016, the social housing provider wants to bulldoze 234 properties to make way for 185 new homes - mainly family houses – a new shopping area and public facilities.
Chris Blundell, director of development and regeneration, said: "I think it is going to give people a sense of pride or place.
"It's their home and we think it is going to give them an opportunity to really say 'I'm proud to live in a place like this'."
The first batch of homes to be destroyed are in Wallis Avenue, Longshaw Road and Brishing Lane, including Fairfax House and Washington House
Phases two and three, which are yet to be submitted for planning permission, include another eight blocks of flats.