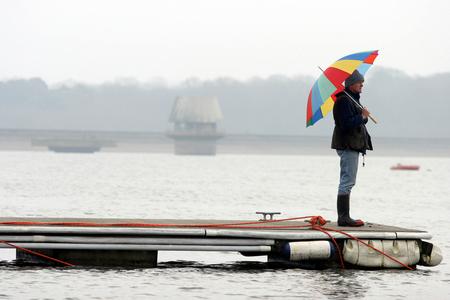 Running short of ideas for Christmas presents? Can't think what to buy the man or woman who's got it all?
Well you could buy them the biggest lake in south east England - if you've got a spare £5.5million that is.
That's the asking price for the long leasehold on leisure interests at Bewl Water near Lamberhurst, which is up for offer from current leaseholders Kent Attractions.
The company - which also owns Lamberhurst Vineyard - took on the lease of the Southern Water-owned reservoir in 2008, but is now offering it to interested buyers as a potential development prospect.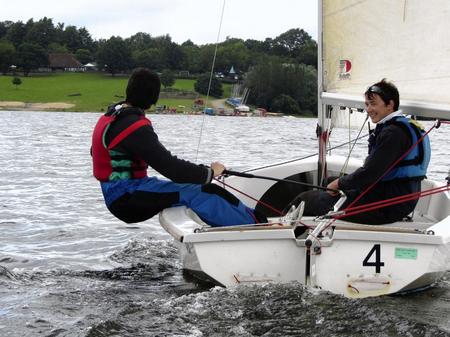 Developers be warned though - a proposal for 13 eco homes on the site met with large scale opposition and was rejected by Wealden District Council last month.
Lamberhurst parish councillor Bernard Bryant said traffic problems could become an issue if the site was improved, but nevertheless believed someone needed to take the leasehold "by the scuff of the neck."
"I was surprised it was ever sold in the first place," said the lifelong Lamberhurst man. "One would have thought the income would have been more useful for the water company.
"These others have come in but they just buy it up and sell it on."
Lamberhurst as a whole needed the kind of boost that Kent Attractions had originally provided, he said.
"It was a thriving business," he said. "They had the Swan at the Vineyard, there was a restaurant.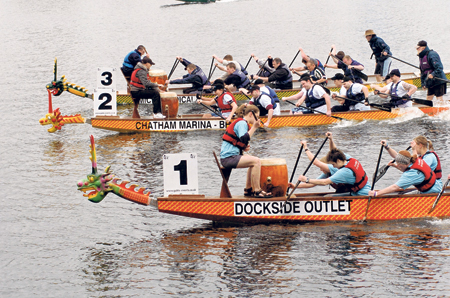 "At the moment everything's down in the dumps. People haven't got the money in their pockets that they did.
"I've always complained that we've lost employment in the village to housing.
"I'm all for new business. Anything that makes employment and brings people in is good for the village."
Bewl Water is a popular destination for fishing and sailing, while a restaurant and passenger boats provide further draws.
Events such as the annual Dragon Boat Festival also pull in crowds, but buyers will also have to remember the lake's value as a nature reserve when considering the scale of development.
No one at Bewl Water Estate Office was available for comment.