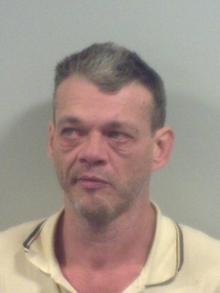 A man who burgled his friend's home in Tonbridge has been jailed for 30 months.
Douglas Brown, 45, formerly of Martin Hardie Way, Tonbridge, was arrested on Christmas Eve on suspicion of the burglary.
Having been charged with the offence he spent Christmas day in a police cell before appearing at Maidstone Magistrates' Court on Boxing Day.
Brown appeared before Maidstone Crown Court on January 2, when he pleaded guilty to burglary and was sentenced to 30 months behind bars.
On December 20, Brown visited a friend in Norton Crescent, Tonbridge, and asked to borrow some money, but his friend declined.
Before leaving the address Brown asked to use the toilet, and left the window in the bathroom ajar.
A burglary later occurred at the house, and the homeowner found footprints on the window ledge in the bathroom.
Property valued at nearly £7,500 was reported stolen.
When Brown was arrested, a number of items reported stolen were recovered in his house.
Investigating officer, Police Constable Natalie Gillette, said: "Brown stole a substantial amount of property from a friend, right before Christmas. As a result he not only spent Christmas day in a police cell, but was then sentenced to spend even more time behind bars. Burglary is extremely upsetting for victims and it is rewarding for both the victim and the police to send another burglar to prison."