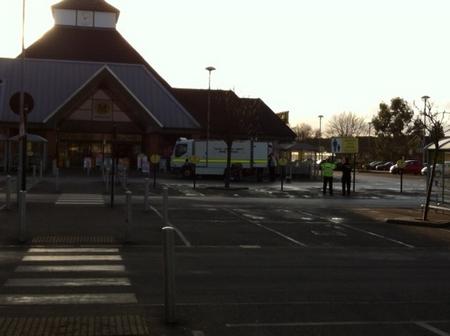 Bomb experts have now exploded a package 'made to look like an explosive device' at a supermarket.
They carried out a controlled explosion at Morrisons in Sutton Road at around 3.30pm, declaring it a hoax.
The store was closed into the afternoon as the bomb squad cleared up from the package, which was found in the supermarket's aisles at around noon.
Experts had earlier sent in their robot device to detect the device. Sutton Road was closed for around half an hour but has since reopened.
Police cleared the car park and all shoppers were evacuated while the area is made safe.