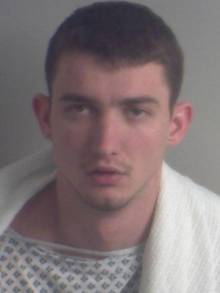 by Julia Roberts
A speeding motorist who killed a pedestrian as he walked home hand-in-hand with his girlfriend in Maidstone in the early hours of New Year's Day has been jailed for five years and four months.
Latvian Valdis Labeckis (pictured right) was said to be driving up to 60mph and was almost one-and-a-half times the legal drink-drive limit when he lost control of the BMW that struck Paul Carwithen and Maria-Louise Cook as they were walking home along the lower end of Postley Road and Old Tovil Road.
Mr Carwithen, of Linley Close, Maidstone, was thrown into the air and over the car before landing on the rear windscreen.
The force of the BMW then colliding with a stationary Audi sent the 34-year-old through the glass and onto the rear passenger seat, Maidstone Crown Court heard. He died of multiple inuries at the scene.
Miss Cook was said to have been "catapulted" into nearby trees before landing on the ground.
Her right leg was shattered in 56 places and she also suffered a double fracture to her left leg.
The court was told she is now in a wheelchair and it could take up to two years before she walks again.
The couple, who worked together at Morrisons supermarket in Sutton Road, had just been dropped off by a friend having spent the evening watching the New Year's Eve firework celebrations in London.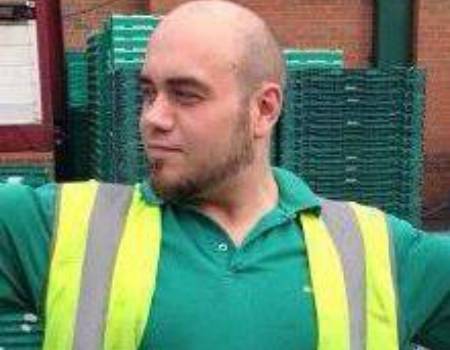 Labeckis, 21, of Old Tovil Road, Maidstone, had also been with friends celebrating the end of the year whe he offered a young woman a lift home.
He borrowed the car from a friend and was said by one of his two female passengers to be "showing off" during the short half-a-mile journey.
Prosecutor Nicholas Alexander said Labeckis ignored both women's pleas for him to slow down.
He was driving along Sheal's Crescent when he lost control of the car on a bend, mounted the pavement and hit Mr Carwithen and Miss Cook from behind at about 2.30am.
Mr Alexander told the court that neither had been aware of the BMW approaching them.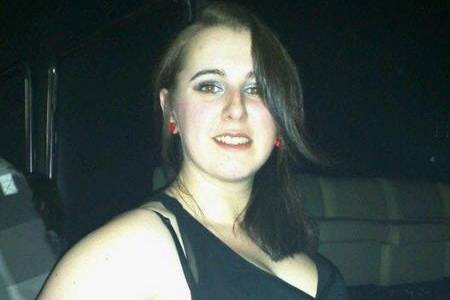 Labeckis admitted causing death by dangerous driving. Jailing him, Judge Philip Statman said he regarded the offence as being in the most serious category, despite contrary submissions from both prosecution and defence.
"I am satisfied that this case involved the consumption of a substantial amount of alcohol leading to gross impairment," he said.
"If you were not grossly impaired by the consumption of alcohol you would have been able to appreciate the safe speed at which this particular bend in the road could be negotiated."
The bakery operative, who has been in the UK since 2011, was also banned from driving for five years and ordered to take an extended test before reapplying for a licence.
The prosecution's case was that Labeckis was driving between 52mph and 60mph when the speed limit was 30mph.
Charlotte Newell, defending, disputed the figures but conceded his speed had been excessive.
A back calculation of his blood-alcohol level gave a reading of 113milligrams of alcohol in 100millilitres of blood. The legal limit is 80.
Miss Newell told the court, which was packed with friends and relatives of both Mr Carwithen and Miss Cook, as well as Labeckis, his driving that night was "an act of enormous folly with tragic consequences".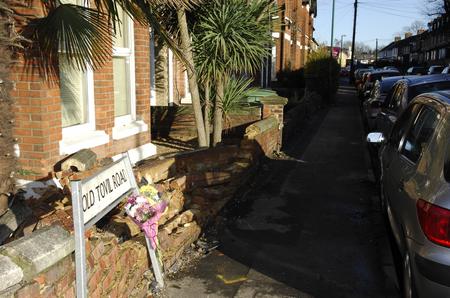 She added his remorse was genuine and the accident had had a profound effect.
"I do not suggest in any way, and neither does he, that his feelings are comparable to the victims, not just those injured, but all those adversely affected by his actions," she added.
"What he wanted me to say to the court is one word, and it is sorry. It is not lip service but it is real and demonstrable by his actions at the scene and his immediate admission to driving."
The court heard Labeckis, who had a driving licence and was insured, had tried to help Mr Carwithen as he lay "half in, half out" the BMW's rear seat.
"He was upset and in shock, and was heard begging Mr Carwithen not to die," said the prosecutor.
"Police officers also heard him say: 'What have I done? I have killed him.'."
Labeckis's passengers were also hurt in the accident. Monta Kovisade, who was in the front seat, suffered a cut hand and glass in her foot.
Linda Rubine, who was sat in the back, broke her wrist and had cuts to her nose and bruising.
Mr Alexander explained her confusion at Mr Carwithen landing on the rear seat.
"She was unable to understand how it was that a male was beside her in the car when the vehicle came to a stop."
Miss Cook was in court at the start of the proceedings, but left within minutes and remained outside throughout the hearing.