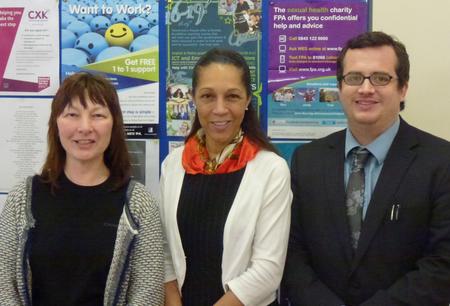 Helen Grant fulfiled her patron duties with a visit to Tomorrow's People.
The MP for Maidstone the Weald dropped by the employment charity, based in Maidstone Community Support Centre, Marsham Street, on Friday.
Mrs Grant said: "As a patron of Tomorrow's People, Maidstone region, I know how important the work they undertake really is.
"By retraining and equipping the long-term unemployed with the skills necessary to succeed in the modern economy, Tomorrow's People are giving people back their self esteem and self confidence.
"By giving a helping hand to those from disadvantaged backgrounds, this charity is playing an integral role in efforts to achieve social mobility. An issue I care a great deal about."