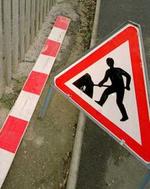 A road closure which would have "split" Aylesford has been postponed.
Work was due to start today Friday, February 22 to improve the level crossing in Station Road in the heart of the village.
But Kent Highways confirmed repairs have been postponed indefinitely with the summer school holidays earmarked as a favourable reschedule date.
The work, when it eventually starts, is expected to last 18 days and will lead to the closure of Station Road to drivers.
Traffic will face a be divert of approximately seven milesed via the M20 or Maidstone town centre, which wouldcould could mean a nightmare journey for parents and children at nearby schools during term time.
Tracey Crouch, MP for Chatham and Aylesford, said she was pleased work had been put on hold.
She said: "I was disappointed with how little advanced warning there was of the original closure given it will effectively split Aylesford in two.
"Parents bringing their children to school in Aylesford village or those in the village going to the supermarket would suddenly have discovered a massive diversion in place." Miss Crouch said she had contacted Kent County Council and Network Rail asking for a summer reschedule date.
"I will also be asking that the road closure is widely publicised well in advance," she said.
Greg Surtees, CORRKent Highways network response officer, said Network Rail was being encouraged to grant her request.
He said as and when work starts, the original traffic diversions will still apply, aand addinged: "A crossing attendant will be employed to escort pedestrians through the works and over the crossing.
"The attendant will be in place 24 hours a day, seven days a week.
"The works are to upgrade the crossing, this involves levelling out the area which forms part of the carriageway."
Network Rail has yet to agree a date for work to start.