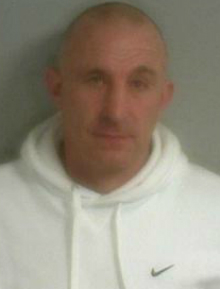 by Dan Bloom
The "Mr Big" of an armed Gypsy drugs ring has lost £300,000 of his ill-gotten gains - including his house.
Joe King was jailed for 18 years for supplying heroin, ecstasy and amphetamines from a traveller's site he ran in Hoath Wood, West Malling.
Now a court has confiscated his assets - including a home worth £185,000 he owned in Sittingbourne.
The 50-year-old also lost Peugeot and Renault cars worth £6,000, paving worth £13,000 and £38,000 cash siezed by police.
But when it came to his Compass caravan and his £60,000 mobile home, complete with conservatory, King put up a fight.
His lawyers called witnesses to Canterbury Crown Court who claimed the homes belonged to them, not King.
Helen Wood, whose son Jimmy is married to King's daughter, produced a logbook for the caravan claiming King had agreed to store it for her.
But Judge Adele Williams said: "I'm sure the two witnesses who have been called have not told me the truth.
"The defendant, Joe King, is the owner of the two items in dispute."
Romany Gypsy King was jailed with three others last September after the gang supplied drugs to three undercover police officers.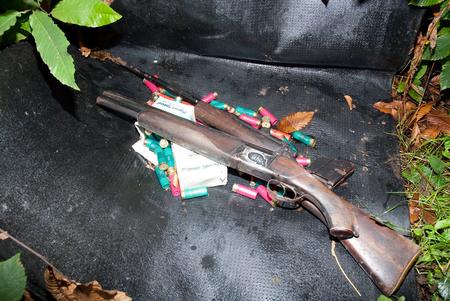 More than 100 officers raided King's site in 2010 and found stashes of drugs, shotguns and ammunition, the jury heard.
Jurors took a lesson in the ancient dialect rokker, which had its origins in Urdu in the 1500s, during the trial after video footage showed King using it.
King, previously of Lavender Road, West Malling, will have three-and-a-half years added to his sentence if he fails to pay within six months.
The other three convicted have also lost £40,000 of property between them - including street dealer Matthew Newin's £4,000 Rolex watch.
Even though Newin, 27, had gained £65,000 from his crimes, police could
only find £4,000 of property they could prove was his, the court heard.
King's brother Samuel, 49, was ordered to pay £8,000 while "hired muscle" Craig Provan, 42, will have to pay £27,000.
The confiscations were made under the 2002 Proceeds of Crime Act, designed to recover court costs and hit financial criminals where it hurts.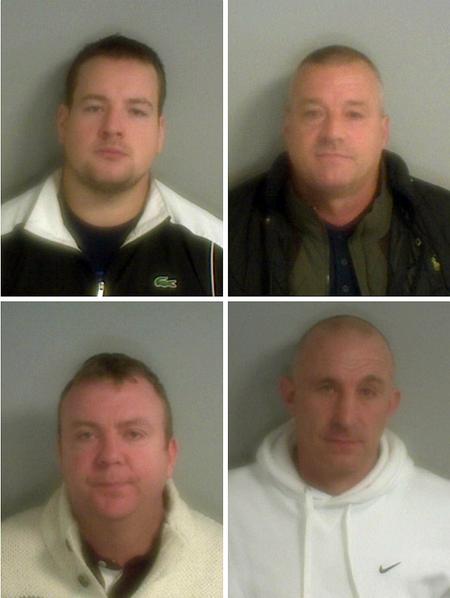 Described as a "merchant of misery", Joe King was jailed for 18 years after a jury convicted him of conspiracy to supply heroin and ecstasy, possessing amphetamine with intent to supply, possessing criminal property and three charges of possessing firearms with intent to endanger life.
His brother Samuel, of Elm Grove, Sittingbourne, who admitted two supply charges, was jailed for seven-and-a-half years.
Street dealer Matthew Newin, of Swanstree Avenue, Sittingbourne, was jailed for eight years after admitting three conspiracy charges and encouraging the supply of one kilo of cannabis.
The "hired muscle", ex-bouncer Craig Provan, of The Paddock, Highsted Valley, Rodmersham, was jailed for six years. He had been convicted of supplying class A drugs and admitted encouraging the supply of cannabis.