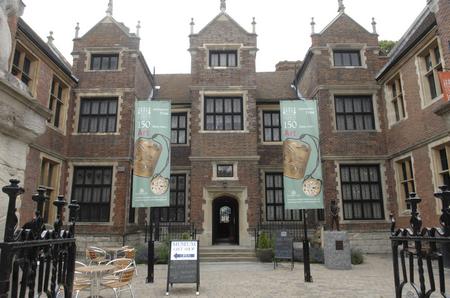 A third bronze statue honouring our Servicemen is set to join two others outside Maidstone Museum.
The statue, which will be just over a metre high and stand outside the building in St Faith's Street (pictured above) is being commissioned by the Queen's Own Royal West Kent Regiment.
Its home will be next to the Gurkha statue erected in 2008.
There is also another memorial to 36 Engineers in nearby Brenchley Gardens, unveiled last year.
Both were paid for with money raised from public appeals.
The new statue will be paid for by the regiment and the design has been formally approved by the committee of management of the Queen's Own Buffs Association.
It got the go-ahead from Maidstone council's planning committee.
The report to the committee said: "The Royal West Kent (county regiment) soldier will celebrate the close ties between Maidstone and the Queen's Own Royal West Kent Regiment.
"The project is fully funded and will not impact on the public purse or the activities of the museum in any way whatsoever."
The statue, which would be made by artist Peter Birkett, would be on a granite plinth and be of a Royal West Kent soldier in Malayan uniform. It would be next to the Queen's Own Royal West Kent Regimental Room, which houses the museum.