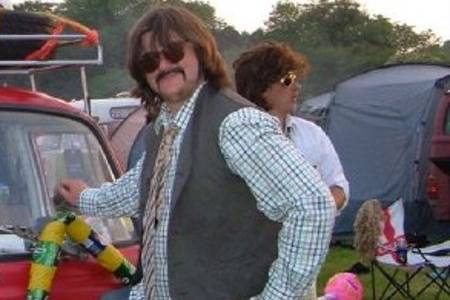 No criminal charges will be brought after the death of a daredevil human cannonball, it has emerged.
Kent Police today confirmed there will not be a police prosecution over the tragedy at the Kent County Showground.
Stuntman Matt Cranch, 23, plunged to the ground after being fired 40ft from a cannon at the Detling venue in April 2011.
Mr Cranch, who performed the stunt for Scott May's Daredevil Stunt Show, suffered multiple injuries when a safety net collapsed.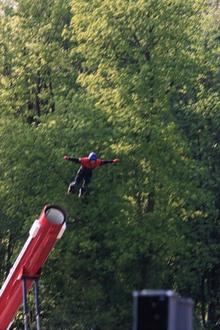 Maidstone Borough Council, which launched an investigation at the time alongside the police and Health and Safety Executive, will now consider if there is a case under health and safety laws.
Thousands of people were at the show on Easter Monday when Mr Cranch, from the Isle of Man, was killed performing his act.
The tragic death made headlines across the country as it emerged a safety net had collapsed as the giant cannon went off.
Many of the people who were there when the daredevil fell to his death initially thought him hitting the ground was part of the act.
Witnesses said at first the crowd were confused when the stricken stuntman, who had been fired 40ft in the air (pictured left), lay crumpled.
But when the announcer called for an ambulance, it dawned on them the stunt had gone terribly wrong.
It is believed the tragedy happened when a safety net collapsed too early - before it could break his fall.
A Kent Police spokesman said: "Following an investigation into the death of Matthew Cranch in 2011, at this stage there will be no police prosecution regarding the incident and the case has been referred to the local authority."
At the time of the tragedy, Roger Moore, executive manager of Kent Event Centre, which runs the showground, said: "We have stringent policies in place for our own managed and organised events, but always ensure that individual event organisers have their own safety standards in place when we hire out the showground to third parties."
Scott May's Daredevil Stunt Show, which has been touring in the UK since 1991, cancelled several shows after Mr Cranch's death.