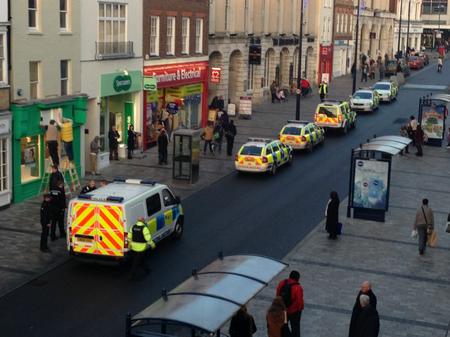 Two officers have reportedly been injured while making an arrest.
The pair were attempting to stop a suspected shoplifter in Maidstone High Street this afternoon.
The suspect is thought to have become aggressive and the two officers suffered minor injuries.
The team called for assistance and six other police vehicles arrived.
The theft was reported at about 1.50pm but the alleged offender was not found until around 3.15pm.
The man has been arrested and taken to Maidstone police station.