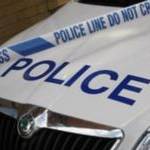 Passengers were evacuated after a bus crash in Maidstone today.
About 12 people were on board the 101 Arriva service when it collided with a car transporter parked outside the Peugeot showroom in Mill Street.
A window near the back of the bus was smashed in the accident which happened at about 1pm.
No one was hurt.