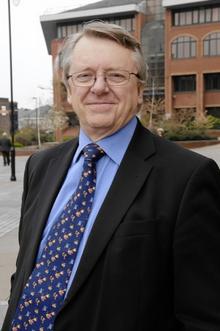 Plans from housing association Golding Homes to create a huge "garden suburb" of 5,000 homes across the parishes of Langley and Otham to the south east of Maidstone will be challenged at a public meeting next week.
Kent County Councillor Gary Cooke has organised the meeting to be held at The Cornwallis Academy in Hubbards Lane, Linton, on Thursday (March 14) at 7pm.
Golding Homes has been invited to explain its ideas, although the company has not yet confirmed its attendance.
Speakers who have confirmed are Hugh Robertson MP; Cllr Chris Garland, the leader of Maidstone council, and county council leader Paul Carter.
All welcome.