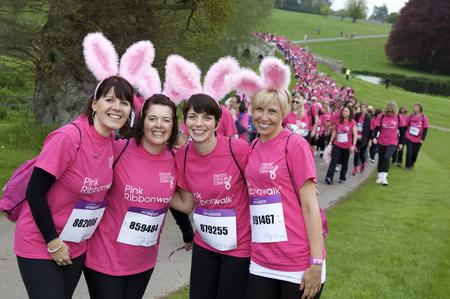 The loveliest castle in the world will be a sea of pink this summer.
For the first time, Kent will be hosting a Breast Cancer Care Pink Ribbonwalk to raise money and awareness of the disease that strikes 50,000 people in the UK each year.
The event at Leeds Castle on Saturday, June 8, will be one of five across the country, where people are invited to don pink and take on a 10- or 20-mile challenge.
More than 500 are expected to sign up for the first Kent event in the picturesque castle's grounds and the KM Group is media sponsor.
The day will include a village fete, including barbecue, massage, entertainment and a medal.
It costs just £30 to register, with walkers required to raise a minimum of £175 in sponsorship.
If you would like to sign up, visit www.pinkribbonwalk.org.uk or call 0870 145 0101.
Nationally, the walks raised more than £1 million last year.