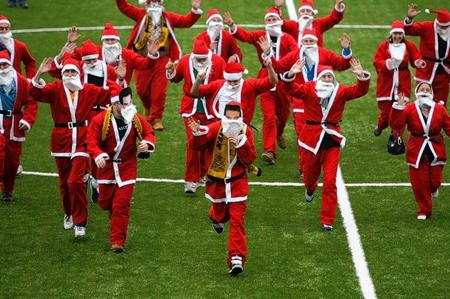 He may not be built for speed, but its something Santa has perfected over the years on his worldwide Christmas Eve dash.
So it was no wonder these Santas looked so energetic as they sprinted 500m around the pitch at the Gallagher Stadium in Maidstone in the Heart of Kent Hospice's annual Santa Run.
The event was held before the Stones' match against Folkestone Invicta, and raises money for the Aylesford-based hospice.