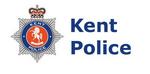 A 12-year-old boy escaped without any serious injuries when he was hit by a car this morning.
The youngster was taken to hospital as a precaution by South East Coast Ambulance but he is not thought to have suffered any major trauma.
The school boy was struck by a Fiat Punto on Heath Road, near Linton crossroads, Maidstone, at 8.10am.
Kent Police attended and had cleared the scene by 8.45am.
The incident caused some traffic delays in the area.