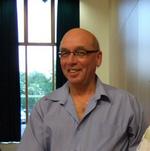 Police have launched a search for a Maidstone man who has been missing since this morning.
Officers are appealing for information to help trace Frederick Chapman.
The 64-year-old is on medication and is not thought to have his medicine with him.
It's believed he may ben in the Cliffe Woods area of Medway.
Anyone with any details about Mr Chapman's whereabouts is asked to contact Kent Police by calling 101, quoting incident reference 02-0381.