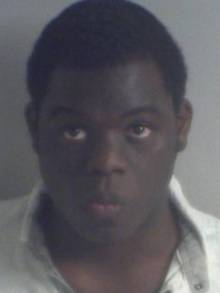 by Keith Hunt
A predatory pervert who "behaved like an animal" when he raped a teenage girl as she was being sick in the bathroom of his home has been jailed for seven years.
Aaron Raji took advantage of the 16-year-old girl after plying her with alcohol and getting her drunk.
He denied two rape charges, claiming the victim was "up for it", but was convicted by a jury in December.
Judge David Griffith-Jones QC told Raji: "You knew she was not consenting. Indeed, you would have been aware she was in no fit state to resist what you were doing.
"You behaved, frankly, like an animal paying no regard to her sensibilities and dignity. You allowed your bestial instincts to drive you."
Maidstone Crown Court heard the victim and two other girls had been taken to Raji's home in Primrose Drive, Ditton, near Maidstone, by a friend in July last year.
Raji, who worked for a marketing firm and as a delivery driver for Waitrose, was to admit he gave the girls beer, wine, vodka and shots to "liven them up".
He put his arm around the victim and told her she was gorgeous. He also tried to kiss one of the other girls.
It was when the victim became ill through drink that 23-year-old Raji took her upstairs to the bathroom.
"you behaved, frankly, like an animal paying no regard to her sensibilities and dignity..." – judge david griffith-jones
"He put his hands down the back of her trousers as she was kneeling on the floor with her head over the toilet bowl," said Charlotte Newell, prosecuting. "She was too weak and too ill to fight him off.
"She realised she was being sexually assaulted so she rolled onto her back to prevent her clothes being taken off. But he pulled her trousers and knickers down to her knees."
Raji had sex with the girl and began to abuse her verbally.
"He had pulled down his own trousers and underwear," said Miss Newell. "She turned over in order to be sick."
Raji then had sex with her again. "She was crying while this was going on," said Miss Newell. "She was clearly in no fit state to consent."
The girl could be heard being violently sick. One of her friends described her as "whimpering, like the sound of a hungry cat".
Raji boasted he and the friend would go out together looking for sex. The friend, he said, had told him sex would be guaranteed on the night of the attack.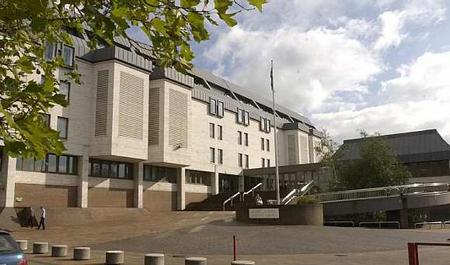 Judge Griffith-Jones QC said when Raji realised early on in the evening that the girl and her friends were unlikely to be of a similar mind to him about sex he plied them with alcohol to, as he put it, "liven them up".
"You had just one thing on your mind and you were not to be deterred when you were initially rebuffed by one of the other girls," said the judge.
"Your intention became more and more entrenched as the evening went on and it simply took over. You were determined to get your way and by now any notion of a consensual liaison was of no importance to you.
"You saw your chance and you calmly proceeded to rape her. You knew she was not consenting. Indeed, you would have been perfectly aware she was in no state to resist what you were doing."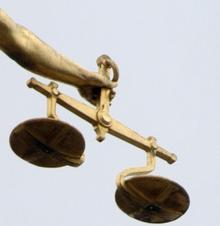 It was no surprise but very sad, he said, to hear about the catastrophic effect on the victim. A statement from the girl's mother made harrowing reading.
It described how she had become tearful, fragile and withdrawn.
She felt unable to cope and had dropped out of school when she was progressing well.
"In short, by your actions you have devastated her life - and all for a few moments of selfish sexual gratification," said Judge Griffith-Jones. "You bear a heavy burden of responsibility for the trauma you inflicted on her."
The judge said he hoped the jury's verdict and the sentence would bring closure for the victim and allow her to move on.
Telling Raji he did not feel it necessary to categorise him as a dangerous offender, he added: "This involved a sustained attack. There was an element of abuse of trust. It is an aggravating factor that you did not wear a condom.
"So far as mitigation is concerned, there is frankly little. You did not plead guilty and save her from the ordeal of giving evidence.
"You were in employment and pursuing further academic qualifications. It is with great sadness you allowed yourself to go completely off the rails with such devastating consequences."