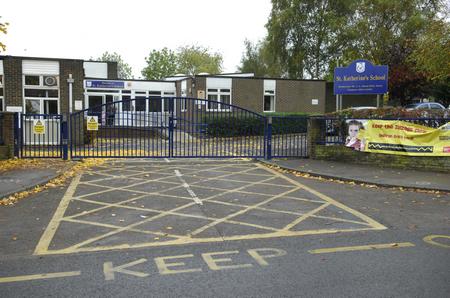 by Chris Hunter
Baffled parents were forced to give special permission for their children to take part... in a school carol service.
Teachers sent a text message to all pupils' parents at St Katherine's Primary School, in Snodland, the day before the traditional service.
Staff said they had to ask parents to sign a form for youngsters to take part after some asked for their children to be excluded.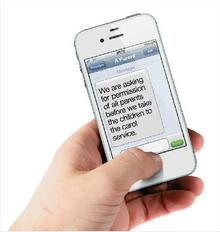 The message (similar to the one pictured left) read: "This year we have several new families who for religious reasons do not wish their children to take part in our usual Christmas celebrations.
"Therefore in light of this emerging situation we are now asking for the permission of all parents before we take the children to church for the carol service tomorrow.
"Your teacher will meet you or your representatives on the playground tomorrow morning asking for you to sign against your child's name."
One shocked parent, who wished not to be named, said: "I was a bit taken aback when I saw the message from the school for a couple of reasons.
"Firstly, I thought that as a supposedly Christian country, there shouldn't be any issues with the kids attending. When in Rome and all that.
"I wondered whether the school had over-reacted because of the feelings of a few parents.
"Secondly, it dawned on me how daft it was to get the majority of parents to opt in to their children attending rather than the minority opting out.
"Seemed like a very strange way of doing it."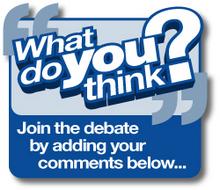 The school defendent its decision to ask for permission to take children to the Christmas celebration on Friday, December 14.
It said in a statement: "This year, some parents had said earlier that they would prefer their children not to attend the service.
"Following this emerging situation, we asked for consent to be given for each child. The vast majority of children did join in with the services on Friday, with just a few staying at school and being given other learning activities."