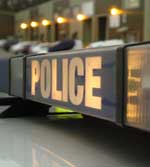 A Snodland man has died after crashing on Birling Hill earlier this week.
The 31-year-old was driving his silver Peugeot 308 estate car on the road over the North Downs towards Snodland on Tuesday night, when he is thought to have hit a bank and flipped his car.
He was taken to Medway Maritime Hospital with serious head injuries but died on Thursday afternoon.
Investigators are appealing for witnesses to the crash, which happened near the junction with Holly Hill at about 11pm.
No other vehicles were involved.

Anyone who saw the crash or saw the silver Peugeot in the moments before, should call the Kent Police serious collision investigation unit on 01622 798538.