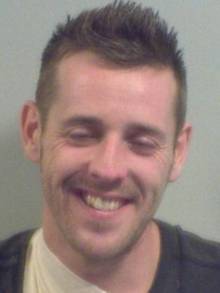 by Keith Hunt
A drunk thug whose 30th birthday celebrations ended with him slashing a man across the throat with a broken wine glass has been jailed for two-and-a-half years.
Labourer Lenny Ianson suffered wounds to his throat with the loss of about two pints of blood in the attack by Danny Ford.
Both men had earlier been to Ham Hill Working Men's Club in Snodland. Ford was with family and friends and Mr Ianson was there separately with his girlfriend.
Allister Walker, prosecuting, said Ford left before midnight on September 8 last year and continued celebrations at his home in Saltings Road (pictured right).
Mr Ianson went to the house because one of the guests, Joseph King, had his mobile phone.
After he arrived he got into a fight with one of Ford's friends. Ford then confronted him and accused him of causing trouble, Mr Walker told Maidstone Crown Court.
"He had a goblet wine glass in his left hand," he said. "He was angry, threatening and aggressive.
"Danny Ford smashed the wine glass prior to using the jagged bowl left to stab Mr Ianson in the neck. He ran off pursued by the defendant, only to be hauled back and punched in the face.
"Mr Ianson was holding his throat to stem the flow of the blood and was unable to protect himself."
"the injuries have had a significant and continuing effect..." – mr recorder jeremy johnson qc
Paramedics arrived at about 3am and saw there was a great deal of blood around Mr Ianson. His heart rate was abnormally high.
He was taken to Pembury Hospital and treated for a 5cm deep wound to his throat that almost reached his vertebrae. The glass severed neck muscles.
Another wound was 3cm deep to the right side of the neck. He had multiple superficial cuts.
Mr Walker said Ford's left hand was badly cut and he was also losing blood. He claimed he was acting in self-defence when he caused the injuries.
A jury of eight women and four men convicted him of inflicting grievous bodily harm and acquitted him of causing grievous bodily harm with intent. Ford denied both charges.
The victim told in a statement how his work as a labourer had been affected by damage to his shoulder. He also suffered nightmares.
"It was a nasty injury to in a vulnerable area of the body," said the prosecutor.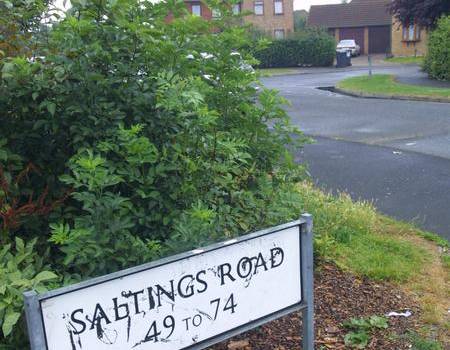 Charlotte Newell, defending, said Ford's family would suffer as a result of him being jailed.
"There is scope for a suspended sentence," she said. "He could continue with his employment and there would be a prospect of compensation."
Mr Recorder Jeremy Johnson QC told Ford: "You and many others had far too much to drink. I accept initially your role may have been one of peacemaker and the complainant may well have been acting aggressively towards others and you.
"But there was a confrontation between you and you struck him with a wine glass causing very serious injuries to the neck and shoulder.
"The injuries have had a significant and continuing effect. Mr Ianson has suffered considerable psychological consequences. He is scarred on the neck, which is a constant reminder of what happened."