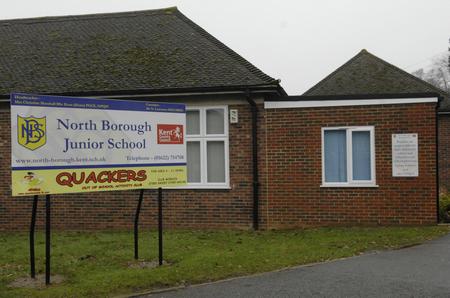 by Alex Claridge
The treasurer of a Maidstone after-school club who plundered more than £31,000 from its accounts has been jailed for 14 months.
Dion Darley, 41, was supposed to look after the funds of the Quackers club, which leased premises at North Borough Junior School, but wrote cheques out to herself when she needed money.
She appeared at Canterbury Crown Court and admitted fraud.
Judge James O'Mahony told her Darley, of Lushington Road, Maidstone: "This was five years of thieving and a serious breach of trust.
"It was a concerted course of conduct from a small, charitable institution. When people cheat and steal, there are real victims - the public, the after school club and the employees."
"she was short of money and wrote out one cheque to herself and then realised she could get away with it..." – donna east, prosecuting
Donna East, prosecuting, said the club looked after children who had finished school until their parents were ready to collect them. Darley handled the money as its treasurer.
In May last year, club administrator Amanda Witts went to the NatWest bank to look at the accounts because she had become frustrated with Darley, who was not giving her access to them.
"When Amanda Witts asked the bank for the statements, she was concerned because there was money leaving at an alarming rate," Miss East said.
"She realised something was amiss and saw that there were 17 cheque payments to the defendant over the course of six months.
"She thought there would be between £8,000 to £10,000 in the account and was shocked to find the balance at £65.
"The shortfall on this account turned out to be in the range of £20,000."
Miss East said Quackers kept two accounts at the bank and the total paid to Darley from them was £31,264. Between 2007 and 2012, she had written 103 cheques to herself.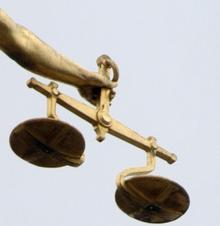 Police went to her home where she produced bank statements for the accounts.
Mother-of-one Darley told them she had run into financial problems after her husband left her and moved to Australia in 2002, leaving her with a £900-a-month mortgage to pay.
Miss East added: "She was short of money and wrote out one cheque to herself and then realised she could get away with it.
"She said she took the money to survive. The likelihood is that the after school club will now have to fold."
Louise Oakley, defending, said her client was of previous good character and had always worked.
Darley was suffering from financial pressures, but did not want to ask for help from family and friends, she said.
Miss Oakley said: "She was living beyond her means to the tune of £300 per month and she deeply regrets not seeking help or advice.
"This money, however, was not used to fund an extravagant lifestyle.
"She is a worthwhile member of society, she admitted the offence straight away and exhibits genuine remorse."