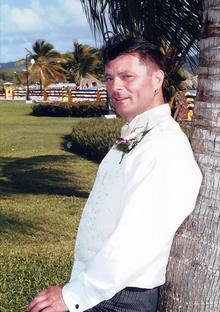 A father and two sons have been found guilty of murdering father-of-five Jack Treeby.
Bill Treeby, 50, and his sons Billy, 30, and George, 23, were found guilty of murdering Jack Treeby.
Bill's wife Charity, 51, was cleared of murder, and also cleared of a secondary charge of manslaughter.
The three men were also found guilty of the attempted murder of Bill's brother Gary Treeby. Charity was cleared of that charge.
The four, all of Queen Street, Paddock Wood, were cleared of attempting to murder and attempting to inflict grievous bodily harm on Jack Treeby Jnr.
Charity was found guilty of grievous bodily harm on Gary Treeby.
Mr Treeby, 43, died in Quarry Road, Maidstone, on December 27, after being run over by a Range Rover.
His brother Gary Treeby, 40, was shot in the leg at point blank range and badly beaten.
The trial lasted nine weeks with four family members in the dock.
Judge Andrew Patience QC spent just over two days summing up, following closing statements by the prosecution and defence, which also lasted several days, before sending the jury out on Wednesday.
Three of the four defendants gave evidence, with only George Treeby not taking the witness stand.
The court heard that violence erupted after Billy Treeby was said to have "grassed" Jack, of Sunderland Road, Rainham, over benefits claims during an argument in the Harrow pub, Lidsing, on Christmas Eve last year.
The jury saw CCTV images of the scene, which captured much of the incident as it happened. The only incident not captured was Jack Treeby being run over, which occurred while the tapes were being changed.
Jurors heard Bill Treeby claim he fled the scene having been shot at twice, but had never owned a Range Rover, while his son Billy Treeby claimed his father was driving the car.
Charity Treeby, known as "Charty", claimed she had screamed "leave him alone" when she had come across Gary Treeby being beaten, although she had not known it was him until later.
After the incident, the Range Rover was found burnt out.
The judge warned the packed public gallery that the verdicts from the jury of eight women and four men should be taken in silence. Extra police officers were drafted in.
Charity Treeby wept in the secure dock, while there was no reaction from her husband and two sons. Jack Treeby's widow Karen also wept, as did two female jurors.
Excusing jury members from duty for 15 years, Judge Patience said it had been "a sometimes distressing case".
Sentence was adjourned because Billy Treeby's QC Sally O'Neil was not available to mitigate.
The four will return to Maidstone Crown Court next Wednesday for sentencing. They have all been remanded in custody.
More follows...