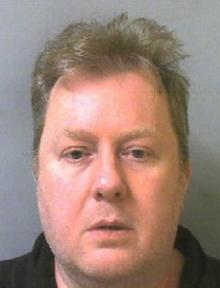 A property developer who conned a bank out of millions of pounds so he and his family could live an exotic lifestyle has been jailed for more than six years.
Andrew Fuller, from Tunbridge Wells, bought a property in the town in Pembury Road to convert it into 19 luxury apartments.
The 46-year-old secured a £5.7million loan from a bank in 2005, which he claimed would be used to develop the Kingswood Birches site.
Fuller, pictured right, agreed with the bank he would make the repayments once the flats were sold.
The first three apartments were completed in late 2007 and sold for an average of around £350,000 each - bringing the outstanding debt owed by Fuller's company, Calverley Properties, to £5.3million.
The remaining 16 properties were finished in 2008 to a high specification, aimed at well-off buyers.
But the economic downturn meant Fuller found it increasingly difficult to sell the flats.
He agreed with senior bank staff that he would not let out any of the apartments as they would lose value on the open market.
But Fuller did rent out some of the flats - with the income used to fund extravagant shopping trips, luxury hotel stays in Knightsbridge and overseas holidays to destinations including Amsterdam and Switzerland.
By May 2009, the bank found it increasingly difficult to contact Fuller and had post returned saying Fuller had "gone away".
Checks later found most of the remaining flats had been sold without the bank's knowledge.
Fuller had sold the properties – valued at around £4.7m – and not used the proceeds, around £3.1m, to pay back his loan.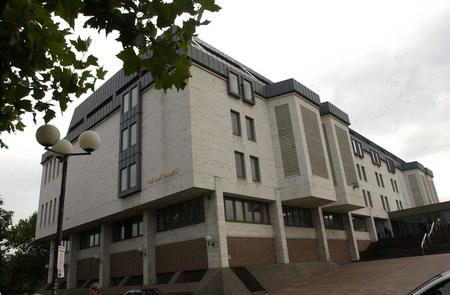 Fuller, who had fled to the Far East, was arrested in Bath last December and admitted everything.
He also revealed he changed his name to Andrew Templar by deed poll and got another passport to avoid detection.
Now Fuller has been jailed for six years and three months after admitting fraud, forgery and possession with intent to use a false ID at Maidstone Crown Court.
Judge Jeremy Carey said: "This fraud is about as serious as any that comes before the court because of the value, in excess of £3.5million, and your actions in the way the money was dissipated. The offence was pure greed on your part."
DS Adrian Brown, from the Kent and Essex Serious Crime Directorate, said: "Fuller decided that once he could not afford to pay back the bank he was going to live the high life of a successful businessman, which he clearly was not."