by Andy Gray
This is the moment a carer was caught stealing from a Maidstone family in a You've Been Framed-style sting.
After suspecting Kayleigh Spinks, who was employed to look after their disabled son, was helping herself to their cash, Mandy Holden and partner Brendan Mudd decided to catch her in the act.
Mr Mudd hid in a wardrobe at the couple's Plains Avenue home with a video camera and waited for the thief to make her move.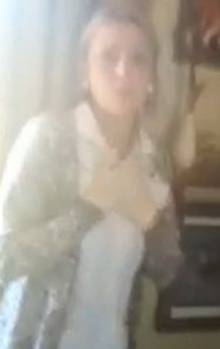 Thinking the owners had left the house 22-year-old Spinks (pictured left) can be heard on camera creeping up the stairs.
In full glare of Mr Mudd's unforgiving lens, she is seen foraging under the couple's bed for money they had saved to buy a van to help transport Joe, a severe cerebral palsy sufferer.
To her horror, Mr Mudd emerges from the cupboard and tells Spinks she has been caught "red-handed" and calls the police.
Spinks immediately apologises and admits to stealing £100. She later admitted the theft in court.
Mr Mudd, 46, who owns Inkfish tattoo studio in Church Street, Maidstone, said: "I feel violated in my own home.
"To put trust in people and for them to blatantly steal from you is disgusting."
Spinks, of Wrangleden Road, Maidstone, was employed by Allied Healthcare to feed and look after Joe three times a week while the couple were at work.
Miss Holden said she had been suspicious for a while, but it was not until money went missing in October that the plan was hatched.
On the day of the sting, Miss Holden continued her usual routine of letting Spinks into the house and leaving her to care for Joe – only this time Mr Mudd was hiding behind a curtain- covered cupboard upstairs waiting to pounce.
Miss Holden, 46, who works at her partner's other studio in Middle Row, Maidstone, said: "I have to be able to trust people to come into my house and look after Joe, but I'm not sure who to trust now. Even now I'm angered by the thought of someone going through my stuff."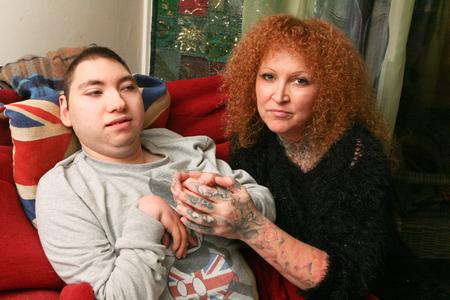 Spinks, who has a young daughter, admitted attempted theft and two counts of theft when she appeared before Maidstone magistrates last month.
She was ordered to do 60 hours of unpaid work and pay £250 compensation.
Allied Healthcare confirmed Kayleigh Spinks was immediately suspended following her arrest and had not worked for the company since.
An Allied Healthcare spokesman said: "The protection of our customers is paramount and we have worked very closely with police on this matter."