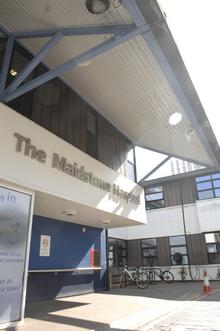 by Angela Cole
All wards closed at Maidstone Hospital earlier this week as a result of an outbreak of winter vomiting bug have now reopened.
But eight bays are still closed across six wards at the Hermitage Lane site.
Managers are still warning that people should only visit the site if absolutely necessary and to check with the wards before they arrive.
Dr Sara Mumford, director of infection prevention and control, said: ""Norovirus is a particular problem for hospitals because we are looking after already unwell people who may have reduced immunity and are susceptible to infection.
"We will review the situation daily and let people know as soon as normal visiting hours can be resumed."
The outbreak came almost two months after a number of patients were admitted with the virus and wards were closed as a precaution.