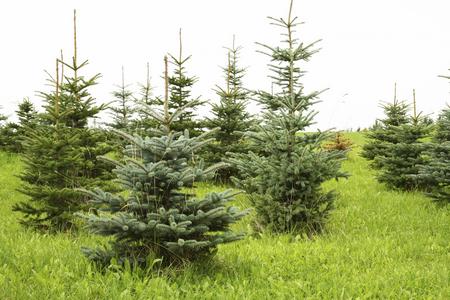 by Dave Weston
One of the wettest years on record has helped give Kent families an unexpected Christmas bonus.
Garden centres are reporting a bumper year for festive firs grown in the county - several centimeters taller than usual.
The bonus of bigger trees has been put down to the washout soggy summer.
Among those enjoying a bigger-than-normal crop is Kingswood Christmas Trees in Kingswood, near Maidstone.
Farmer Rob Schroeder said: "They've put on a bit more height rather than width, but we can't complain really. We only complain if there's a lack of rain rather than too much.
"Obviously we're in a recession and I think everything will be affected by it.
"But we always say that Christmas is recession proof. We all have a tree and a turkey and a bottle of wine."
He said the farm, in Gravelly Bottom Road, feared its Christmas tree crop would be affected by a deadly fungus that causes the needles to turn brown and fall off.
But Mr Schroeder said: "The Growers Association technical expert has identified the fungus which is causing it and there is a fungicide that can be used to control it.
"I think that we've nipped it in the bud."
Meanwhile, Kent's vineyards were hard hit by this year's downpours - with one winery losing half its stock and another declaring no vintage at all.
Chapel Down wines, which produces world-renowned wines in Tenterden, saw the number of bottles it has produced fall by as much as half compared to an average year.