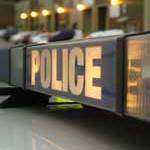 by Chris Hunter
A woman was left with a broken ankle after trying to save her dogs in a hit and run incident.
Police are hunting for the driver of a silver car who hit the 26-year-old as she walked her dogs along Boxley Road, Maidstone, near the junction of Curzon Road, at about 2.30pm on Monday, February 18.
The victim managed to push her dogs out of the way but was hit as the car came out of Curzon Road and carried straight on over Boxley Road, into Gladstone Road.
Police are also appealing for witnesses - including a "Good Samaritan" who took the victim home - to come forward.
Police Constable Ian Jackson said: "The collision happened in broad daylight so I'm hopeful that there are some witnesses who can provide some information to help our investigation.
"We would also like to speak to the man who kindly helped the victim, to see if he can provide any additional information, and to offer him our thanks."
Anyone with any information is asked to contact PC Jackson by calling 101, quoting incident reference 18-0910.