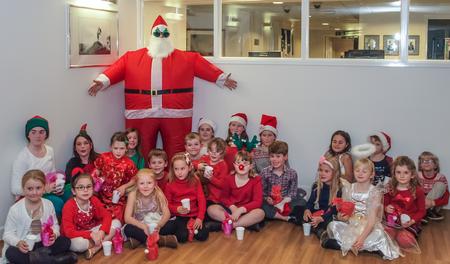 A Charity helping people battling cancer was visited by Father Christmas and some helpers from Burham Primary School.
It marked the December support meeting held by the Invicta Surgical Foundation.
The foundation was set up in 2008 by doctors, nurses and volunteers at Maidstone Hospital.
It helps those with oesophageal cancer and associated diseases and money is also raised to fund training of Upper GI – the branch of medicine that targets these type of cancers.
The support group meeting introduced a seasonal touch, with refreshments and was organised by a committee including Michelle George, Upper GI clinical nurse specialist and volunteer Heather Morsley.