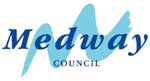 The owner of a garage in Chatham has been extradited when it was discovered he was wanted for an offence in Poland after he was caught flytipping.
Mariusz Sobolewski, owner of VM Autos, Second Avenue, Chatham, was being investigated by Medway Council for dumped tyres in Lower Rainham Road in September 2011.
When Sobolewski failed to appear in court on May 22, 2012, and again on the adjourned date of July 31, 2012, a warrant was issued for his arrest.
This in turn flagged up that he was wanted for an offence in his native Poland under a European Arrest Warrant.
When Medway's officers uncovered his address details, he was duly extradited to his home country.
Medway Council's case will now not be heard but the actions of the council's environment enforcement officers in reporting the flytipping has assisted the authorities in Europe in identifying, arresting and extraditing Sobolewski.
Cllr Mike O'Brien, who is in charge of community safety, said: "This success shows how important it is to work together to tackle crime and antisocial behaviour, and although our case will now not be pursued I'm pleased we were able to help colleagues in Poland."