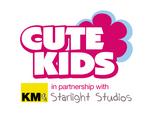 This year's Cute Kids competition starts today and there are even more ways to win.
The family favourite, which attracts hundreds of entries each year, is returning to Hempstead Valley Shopping Centre.
Photographers from Starlight Studios will be at the Gillingham centre until Saturday, February 23, giving you plenty of time for your little one to enter and win a share of the £2,000 prize pot.
The competition will be in two categories: 0 to 24 months and 25 months and over.
The first prize winners in each group will win £500 with £250 for second place, £100 for third and three finalists prizes of £50 each.
You'll find the photographers outside Clintons, between 9.30am and 4.30pm, with the exception of set-up day when it will be a 10am start and set-down day will be a 4pm finish.
There's no need to book an appointment, just turn up and be ready to smile!
There may be a short wait during busy periods.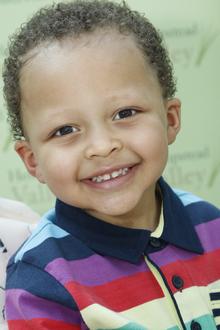 Last year's winners were two handsome little chaps – Jackson Walsh-Hague and Finley Gadd.
Jackson's dad Darren Walsh said: "We are very happy he's won out of all the children who took part. He loves noisy books and balls, so we will be treating him later."
Mum Sarah Hague said: "We got all our friends and colleagues to text in and vote."
Finley's mum Stephanie said: "I'm gobsmacked he won as there were so many cute children in the competition."
Second prizes went to Tobi Babatunde and Amelia Quilter with Sienna-Louise Guy and Skye Colvill placed third.
More than 300 children entered last year's contest.
There is no charge to take part in the competition, but the photographer will be outside The Body Shop the following week for those who would like to buy a picture.
Photos of all the children will appear in the Medway Messenger when readers will get a chance to vote for their favourites.
Keep watching the Medway Messenger for more details about the competition.