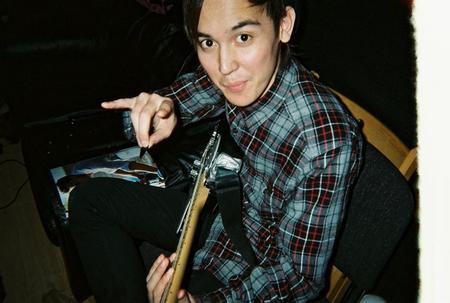 A battle of the bands competition is being held in memory of a talented musician, raising money for the charity he set up before he died.
Marcus Rutherford passed away in 2012 after a four-year-battle with leukaemia.
The 22-year-old left a legacy to help others facing the same fight for life. In his final weeks the Rochester resident set up the Marcus Rutherford Foundation, with some of his own money, to support young adults unable to get help from other charities.
He then asked his dad to carry on the charity's work with the help of family and friends.
This Sunday marks exactly one year since the former UCA student's death, during which a number of young patients have been helped thanks to his work.
His dad Mike said: "Young adults fall into this void where no on is really paying attention to their problems.
"Marcus has a property, he was studying for a degree and he had a girlfriend he probably would have married. These are all issues that affect people of that sort of age, but there is no one to help them, so Marcus started the foundation."
Since then people have been given cash gifts, access to phones, internet, televisions and help to travel abroad for treatment.
The charity now wants to help fund research into the reasons why young, otherwise healthy adults like Marcus become victims to the disease.
Marcus was diagnosed in October 2007 after he collapsed on stage while playing a gig with his first rock band, MexicoFALLZ, but doctors don't know why he contracted the disease.
Mike said: "When we asked how someone like Marcus got leukaemia, doctors just said he was a victim of bad luck. We don't accept that and we think there is a reason for it. We're looking into non-medical research about lifestyles and what causes it."
The foundation is hoping to begin funding the research by holding a battle of the bands competition this Sunday, in memory of the music lover.
The year-long competition at the Eagle Tavern, Rochester High Street, comes with a prize of £500 and a studio session.
The first round takes place from 7pm on Sunday.
Entry for bands and spectators is free. To sign up to the competition visitrochesterbattleofthebands.co.uk
The foundation is looking for businesses to sponsor its music evenings, which are due to take place throughout the year. To support the event or find out more about the charity visit marcusrutherfordfoundation.com