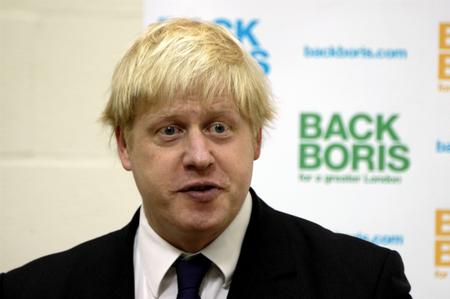 by Alan McGuinness
Boris Johnson will today argue the case for a Thames Estuary airport.
The London mayor, who has long backed an airport in Kent, will give evidence to the House of Commons Transport Select Committee at around 4:30pm.
A number of sites are on the table, including the village of Cliffe, the Isle of Grain and numerous sites in the estuary itself.
Mr Johnson has been pushing the idea for years, and the scheme has earned the moniker 'Boris Island'.
An airport has been dismissed by many as unrealistic and unaffordable, and the mop-haired mayor is likely to face tough questions from the committee.
Mr Johnson stormed out of the room midway through answering a question during his last appearance at the committee three years ago.
The MPs are conducting their own inquiry into the country's aviation capacity and are due to issue a report with recommendations for the government this year.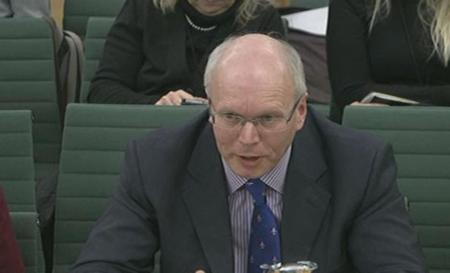 Several groups have already given evidence to the select committee, including Medway Council's regeneration director Robin Cooper (above) and Foster + Partners, who designed an airport for the Isle of Grain (below).
A decision on whether to build an airport in the county is due in three years' time, when a commission headed by the economist Howard Davies reports back.
An interim report narrowing down the options will be put out later this year.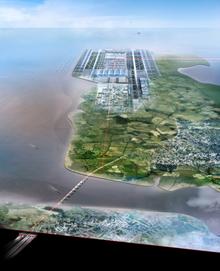 Prime Minister David Cameron last week ruled out bringing this date forward, amid claims the government is putting off a difficult decision.
In reaction to the PM's comments, Rochester and Strood MP Mark Reckless said: "There will be an interim report out at the end of this year on the best use of exciting capacity at airports such as Stansted and Gatwick.
"Stansted is used at half capacity and has 17 million users each year, it can take 35 million. If the report looks at better transport links to Stansted from London, then that will be really good and benefit the people of Kent."
In another development, Mr Johnson has appointed the architect who designed the aquatic centre at the Olympics to help draw up plans for a hub airport.
The Sunday Times reported yesterday that Zaha Hadid is one of a number of experts enlisted to advise him on where to build a new airport.
Meanwhile, it has been reported that Daniel Moylan, a key aide to the mayor has been meeting with Kent MPs in an attempt to get them to drop their opposition to an airport.
We will be at the hearing - follow live Twitter updates at @Medway_Politics.