A pensioner who got a ticket for driving through Chatham's controversial bus station has won his fight against his fine.
Now Peter Willson is hoping his victory will pave the way for other people to successfully appeal against their tickets.
Mr Willson, 75, decided to take his wife on a trip down memory lane in May and revisit Medway, where they were brought up, for the first time in several years.
Using the route they remembered, the pair made it to the Towns where they realised the road system had "altered drastically" and they became unsure how to find the Historic Dockyard.
As they approached the new bus station from Railway Street they continued driving without realising they were breaking the traffic rules.
Days later a parking ticket for £60 turned up on the doormat at their home.
Mr Willson has been fighting to overturn it ever since on the grounds of inadequate signage.
After a hearing at the Traffic Penalty Tribunal on Tuesday, it was declared he had won his case.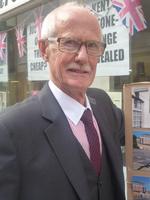 Mr Willson said: "I never thought I wouldn't win. You cannot have thousands and thousands of people continually not seeing the signage as it is displayed today. All these cases have been so well documented by the media it makes me wonder if Medway Council realise the seriousness of this problem."
Another case held earlier in the day was said to be refused after the driver approached the station from another road.
On average 90 drivers a day are fined for breaking the rules, earning Medway Council more than £120,000 to date.
Mr Willson, of Bearsted, near Maidstone, is now awaiting the written judgement from the tribunal, which he hopes will enable him to help others who have also been fined on the same route.
He added: "I didn't do this just for me – I did it because I want to get all the fines suspended."
In April this year the Traffic Penalty Tribunal ruled that signage on a bus lane in Hemel Hempstead was unlawful leading to Hertfordshire County Council having to to repay £1.3m collected in fines.
'There is sufficient signage' - Medway Council
A spokesman for Medway Council said: "We intend to appeal against this decision which has been taken by just one adjudicator, despite the fact that many of his colleagues have already ruled there is more than sufficient signage around the bus station and Waterfront Way.
"We note that the adjudicator gave his reasons for overturning the fine because of lack of signage on Waterfront Way, when in fact this car was fined for driving through Globe Lane, a completely different road, which does not make sense.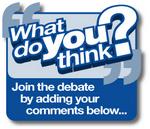 "It is is dangerous to drive through the bus station, which is for buses and taxis only, and we'd like to point out to all drivers considering doing it that they not only face a fine but they run the risk of causing injury to the tens of thousands of passengers, including school children, that use it every week.
"The bus station is ringed with 15 signs and other road markings asking motorists not to drive through it, as well as big yellow signs with black lettering warning people that the road layout has changed and not to follow their sat nav."