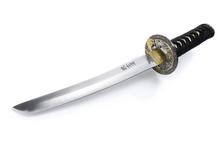 by Keith Hunt
A heavy drinking session at a wake led to an attack in a street with a "deadly" samurai sword, a court heard.
Andrew Mingo and victim Michael Wolverson had been at the Chatham home of Susan Cullinane, whose son had died the month before.
While there, Mr Wolverson - whose partner was Mrs Cullinane's daughter Tracey - and 48-year-old Mingo were involved in a tussle.
Keith Yardy, prosecuting, told Maidstone Crown Court both men left the house in Luton Road and Mingo went to an address where he was staying.
Mr Wolverson was still angry and after walking home towards Chatham Hill he went to talk to Mingo about what happened earlier.
But Mingo emerged from the house brandishing the sword (similar to one pictured above) and threatened: "I am going to kill you."
The victim put his left arm up to protect his head and was cut on the wrist. A neighbour gave first aid and the police were called on August 31 last year.
Mingo, of Afghan Road, Chatham, was jailed for 21 months after admitting assault causing actual bodily harm and having an offensive weapon.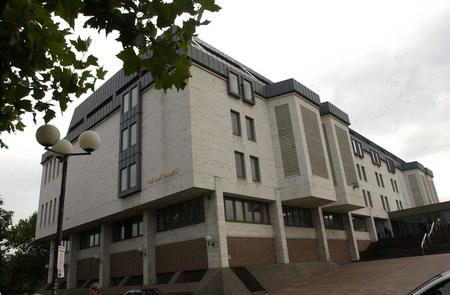 Judge Jeremy Carey said the injury was not serious, but it was a case of high culpability.
"There was use of this potentially deadly weapon," he said. "It was an attack carried out with real purpose. It happened in a public place in the presence of others. You have convictions for violence.
"You have had a profoundly unhappy life and I don't suppose it is much happier now. You need to know that I am sending you to prison.
"It is not that something is going to happen inside that will change your life for the better and I can think of all sorts of courses that might effect your chances of rehabilitation.
"But some offences are so serious that the public need to know that courts will punish those who use swords in public by sending them to prison."