Chatham chairman Jeff Talbot hopes the newly upgraded clubhouse at Maidstone Road will go a long way in helping to safeguard Chatham's future.
An investment of £120,000 has been made in a bid to make the club self sufficient.
Money generated from hiring out the venue will help pay the bills, including the lease held on the ground. The club are four years into a 20-year agreement with Medway Council.
Mr Talbot said: "We knew the lease would cost money that we couldn't afford and so we had to generate income. This was plan B.
"Plan A was to develop a training facility but we now have a joint venture with the Bishop of Rochester Academy to use their new facilities and that's fantastic for us.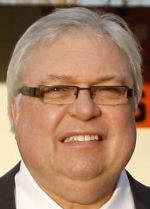 "We need to be self sustaining and want to give back to the local community. This all helps."
Chatham's next major hurdle will be to try and get themselves back playing in Ryman League, Division 1 South. Over the past few seasons, Chatham have been lumped in with the teams in Division 1 North, due to the club's proximity to the Dartford Tunnel.
Mr Talbot (left) has waged a long-running battle to get the club back in the south section, to help boost their gates.
He said: "We are struggling with attendances and that is clear. Our attendances are a big part of our revenue and when people come here, they will spend money.
"Without it, things are really tough and it is hand-to-mouth with the bills, like it is with many other clubs."
A planned restructure of the Ryman League next season will see the North and South divisions expand to 24 teams.
"That gives us more of an opportunity," added Mr Talbot.
"We are pressing the FA and the Ryman League and our position is clear. We will be disappointed if we are in the North next season and if we are, then we expect to see a clear decision-making process as to why."
Chatham face leaders Maldon & Tiptree in the league on Saturday.