Bomb disposal hero Captain Dan Read lost his life trying to protect others.
The former Medway pupil died fighting for his country as he tried to defuse an explosive device in Afghanistan.
Hundreds of people lined the streets for his funeral and he was later awarded the Queen's Commendation for Bravery.
More than two years after his death, Dan's father is still fighting to get his name on the war memorial in his home town.
Les Read approached Medway Council to ask if Dan's name could be engraved on a stone in front of the memorial in Rainham High Street but his request was refused.
After being contacted by the Medway Messenger, the council has revealed there are plans to engrave Dan's name on a paving slab at a new memorial to be built in Mill Road, Gillingham. But Mr Read, of Repton Way, Walderslade, said this is not good enough.
He said: "It is a nice thing to offer but I want it in Rainham.
"Dan was hugely popular in Rainham. Dan's whole life was in Rainham, he went to school there and he was known by so many people. Most of his family still live in Rainham.
"Dan's name is on war memorials around the country but that is beside the point. We want something in his home town.
"It's what Dan would have wanted and I think it's what the people of Rainham would want."
Capt Read, who went to Rainham Mark Grammar School, died in Helmand in January 2010.
The 31-year-old, who lived in Cornwall with his wife Louise, was a member of 11 Explosive Ordnance Disposal Regiment, Royal Logistic Corps, and was working as part of the Counter IED task force.
At the time of his death, commanding officer Lieutenant-Colonel Gareth Bex said Dan "epitomised the values of selfless commitment, loyalty and courage and would have done anything for his men".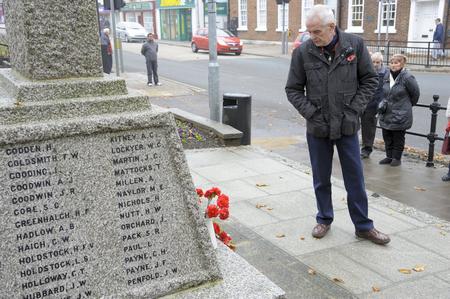 Soon after Dan died, a framed photo of him was placed beside the memorial in Rainham and people have put flowers there and even left drinks for him.
Les said: "That respect people show gives me a lot of comfort.
"I haven't asked for the memorial to be touched.
"That memorial is for soldiers and Dan was a soldier. It is only right that he should be remembered. He died fighting for his country, he's got every right to be there."
A spokesman for Medway Council said: "We have been in contact with Mr Read to let him know the council would like to provide a fitting memorial to his son.
"While the memorial in Rainham commemorates those who gave their lives during the First World War, we are working to install a new memorial at Medway Park in Gillingham, where we would like to include a commemoration for Capt Read.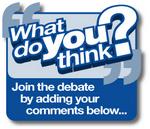 "While the council appreciates this is not what Mr Read originally sought, we hope he will agree it is an appropriate way to commemorate his son.
"Medway Council has a very strong record of supporting our Armed Forces.
"We would again like to express our deepest sympathies to Mr Read at the sad loss of his son and hope he will accept our proposal as a fitting tribute to his passing while serving his country."