On the night of October 4, 1941, a lovestruck Jack Potter got out his diary and grabbed his pencil.
With the butterflies undoubtedly still in his stomach, he wrote: "Very nice evening. Danced with [a] very nice girl. Hope I meet her again."
Mr Potter, who was based at Brompton Barracks at the time, did get a chance to meet that very nice girl – Phyllis – again and he went on to make her his wife.
Less than two years later the couple wed at All Saints Church in Frindsbury and have just celebrated their 70th wedding anniversary.
And they still have the diary where he made that momentous entry all those years ago.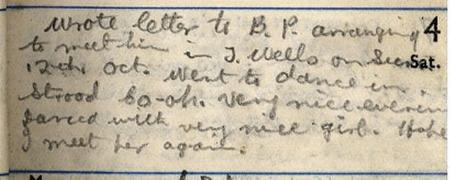 Mr Potter, who worked in the building trade for more than 30 years after being discharged from the Army, met his future wife at a dance hall above a Co-op supermarket in Strood. Mrs Potter was a shop worker at the time.
Looking back, he described the moment with fondness. He said: "It was definitely love at first sight, everything fell into place. It was uncanny really."
"it was definitely love at first sight, everything fell into place. it was uncanny really" – jack potter
The couple – he is now 91 and she is 93 – have lived in Holcombe Road, Rochester, for more than 50 years and enjoyed taking caravan trips together.
Usually, they would celebrate their anniversary quietly with a glass of wine and a piece of cake, but their family wanted to do something a bit special for the milestone so they organised a meal and party for them.
People came from as far afield as Bedfordshire and Essex for the occasion.
Mr Potter said the day was "marvellous", and added: "I was absolutely overwhelmed people had put themselves out to arrange such a do. I didn't know what to say."
Now, the question everyone wants answered: what's their secret?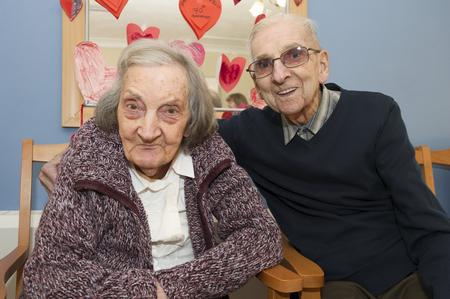 Mr Potter said: "We didn't set out with an aim to reach the anniversary, it just came along.
"Our motto is 'Que sera, sera, whatever will be, will be'."