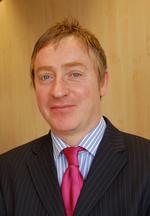 A former director of children's services forced to resign after a damning safeguarding report at Kingston Council has been given a job by Medway Council.
Duncan Clark resigned in July after a two-week inspection from Ofsted inspectors, classing child safeguarding in the borough of Surrey as inadequate.
He is now been appointed interim assistant director of children and adult services at Medway Council.
Since the report, Kingston Council social workers have had to review every child protection decision they had made in the three months previous to the inspection, to make sure no youngsters have been put in danger.
The Ofsted inspection report in July classed the council's safeguarding of children as inadequate.
Inspectors found "serious failings in child protection, particularly with regard to children and young people who had already been identified as suffering, or at risk of suffering, significant harm and who were subject to child protection plans".
As a result, its director of children's services, Mr Clark resigned as council leaders in the borough said they were bringing in a new director to improve matters.
Mr Clark has been given a six-month contract with Medway Council and he will work alongside the recently appointed director of children's and adult services, Barbara Peacock.
Kingston Council's chief executive, Bruce McDonald, and council leader, Cllr Derek Osbourne, said in July the department's results were unacceptable.
Cllr Osbourne said the "final responsibility" for the poor safeguarding report was with Mr Clark.
He said: "He felt it was the right decision for him to go, and we agreed. We were led to believe that everything was fine in the department and clearly it wasn't."
Mr Osbourne added: "Even though what happened with Safeguarding was extraordinarily disappointing, we can't forget the good things Duncan did during his time here."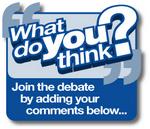 Medway council's chief executive Neil Davies said: "When Duncan interviewed for the post, he was fully open about his employment at the Royal Borough of Kingston.
"He impressed us with his many years of experience managing children's services and his strong track record of overseeing improvement and positive Ofsted inspection judgements, including unannounced inspections of children's social care.
"We have every confidence in the skills and experience he will bring to the post, supporting his director Barbara Peacock."