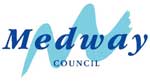 A DIY enthusiast has been handed a £500 fine after waste from his building works was fly-tipped by someone else.
Mark Dennard, 28, of Russell Avenue, Rainham, was found guilty by Medway Magistrates of failing in his duty to dispose of his waste correctly.
While carrying out DIY, Dennard was approached by two men who offered to clear away and dispose of the large amount of waste that had accumulated outside his house following renovation work to the property.
The two men offered to take the rubbish away for £50, to which Dennard agreed. He did not check that the men were registered waste carriers.
The waste was later found dumped in Meresborough Road, Rainham by Medway Council's environmental enforcement team.
The team found a piece of evidence in pile of rubbish relating to Dennard and his address. Dennard was invited for interview on two occasions but he failed to attend.
The case was referred to Medway Magistrates Court and Dennard pleaded not guilty.
Dennard was found guilty and fined £500, with £1,210.43 awarded for costs incurred by Medway Council and £15 victim surcharge.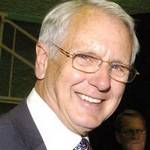 Cllr Mike O'Brien (pictured right), who is in charge of community safety, said: "Householders have a duty to dispose of their waste correctly by ensuring that a registered waste carrier collects their waste and that correct documentation is in place at the time of transfer.
"In this case, Mr Dennard trusted these two men, but he failed to check they had a waste carriers licence. If he had done this it would have saved him a lot of money.
"Medway Council will investigate all incidents of fly tipping and take action against those who flout the law. For their own protection residents and businesses are urged to ask waste collectors for a copy of their waste carriers licence and ask them to leave a transfer note."