Two women have been fined by Medway magistrates after throwing cigarette butts on the ground in Chatham High Street.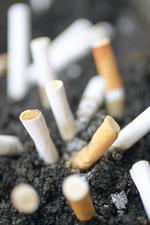 In two separate incidents, Rebecca Slate and Emily Knowles, both aged 24, were spotted by a Medway Council Community Officer.
Rebecca Slate, 24, of Elm Road, Gillingham, was seen in Chatham High Street, outside the Bright House store, discarding her cigarette on April 24.
Slate was issued her with a fixed penalty notice, but when the fine was not paid, she was asked to attend an interview.
By September, the council had still not received any payment so an officer visited her at her address. Slate confirmed she had received the letters but didn't have any credit on her phone to request an extension, or make arrangements for the interview.
An extension for payment was given to Slate, and when payment was still not forthcoming, the case went to court.
The case was heard in Slate's absence. The bench fined her £100, awarded costs of £150 and a £15 victim surcharge.
Emily Knowles, of Eden Avenue, Chatham was spotted throwing a cigarette butt outside William Hill bookmakers on June 14. She also failed to pay and again the case landed in court.
Although Knowles did not turn up, she emailed the court with a guilty plea, which was accepted.
She was fined £80 for littering and ordered to pay £100 towards costs and a £15 victim surcharge.