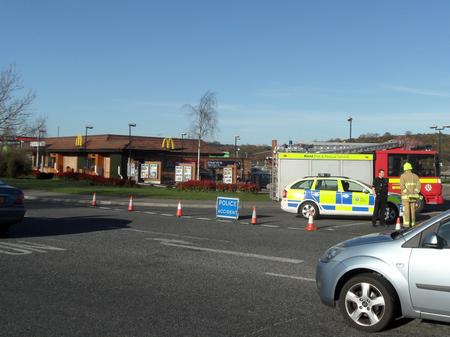 A petrol station has been closed after a fuel leak.
The Texaco garage on the Medway City Estate in Strood was shut just after 4pm today.
It has been reported that there has been an LPG leak from a car, believed to be on the forecourt.
Police and fire crews have been called to the scene.
The approach road, off Anthonys Way, has been closed so the public cannot access the Co-op or McDonald's. It is unclear if staff have been evacuated.