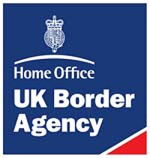 Four illegal workers have been arrested at two Medway convenience stores after a tip-off.
The UK Border Agency made the arrests at Kent Mart stores in Walderslade Road, Chatham and Maidstone Road, Rochester, on Tuesday.
At the store in Chatham, officers found three men working illegally. Two men from India, aged 25 and 26, had overstayed their visas were arrested and remain in immigration detention pending removal from the UK.
The third, a 33 year-old from Algeria, has been released but will have to report to authorities while his case is considered.
Checks at the Rochester store revealed a 37-year-old man from Sri Lanka was working in breach of his visa conditions. He was arrested and remains in immigration detentiony.
Both stores have been given penalty notices.