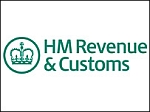 A Medway company has been named and shamed for owing tens of thousands of pounds in tax.
Gatemain Contractors, based in Wainscott, failed to pay £54,687 between 2010 and 2011 - and a further £3,337 last year.
They are one of nine companies across the UK listed for the first time by HM Revenue and Customs (HMRC) for not paying their fair share.
In a statement, HMRC said the move was part of its approach to combating tax evasion and non-compliance.
David Gauke, exchequer secretary of the Treasury, said: "HMRC is dedicated to clamping down on the small minority of people who break the law, and finding and taking action against tax cheats who try to evade their responsibilities.
"The publication of these names sends a clear signal that cheating on tax is wrong."