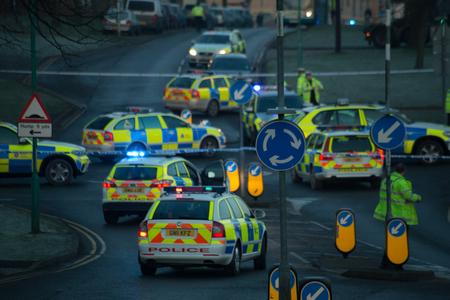 A young man is due in court tomorrow on a string of motoring charges after a police chase across Kent.
Danny Brookfield, of Pier Road, Gillingham, is set to appear before Medway magistrates following a 10-mile pursuit.
The 20-year-old has been charged with dangerous driving, driving without insurance, failing to stop after an accident, driving while disqualified and attempting to escape lawful custody.
Kent Police said a second man remains in custody after officers chased a Land Rover-type vehicle on Thursday morning.
The chase started on the Sheppey crossing and ended with a man being surrounded by officers in Beechings Way, Twydall at around 6.20am.
During the pursuit a police car was hit, but no officers were injured.
The two men in the suspects' vehicle were taken to hospital. One suffered serious, but not life-threatening, injuries.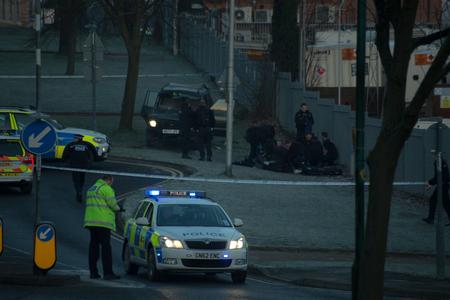 Medway firefighters were called to the scene shortly after 6am after reports the 4x4 vehicle was alight.
However, when the crew arrived there was no fire and they ensured the vehicle was safe.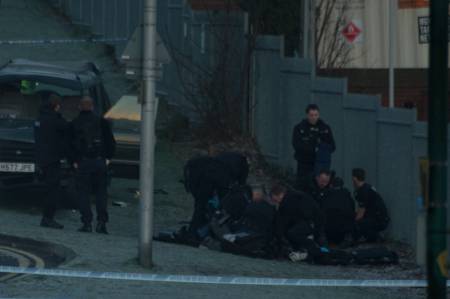 At least 12 police vehicles can be seen in these pictures taken by resident Tom Jagot-Jarvis.
Police confirmed a patrol car tried to stop the vehicle at just before 6am on the A249 Sheppey Crossing.
However, the vehicle later lost control in Beechings Way.